Whole-Time Director's
Message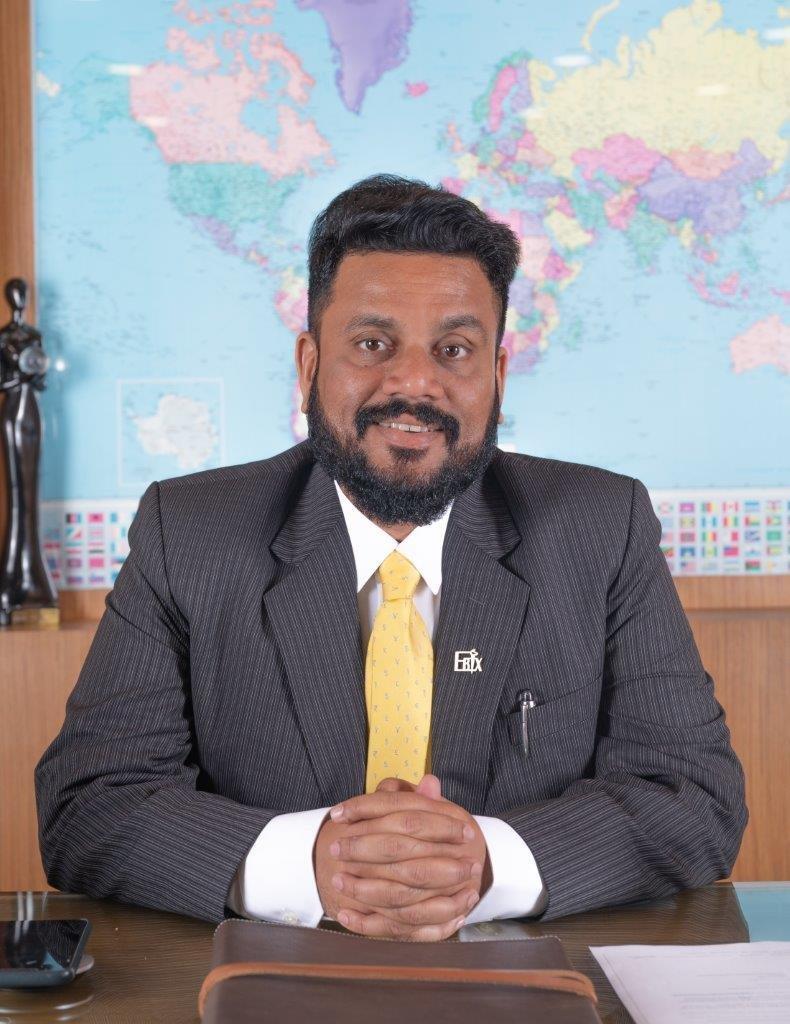 We welcome you to Ebix Group. The acquisition of Weizmann Forex Limited is not just another feather in the company's cap, but is also an indication of Ebix's commitment to expand its India story. We would like to share that for FY19, the total income of the company increased by 19%, YoYto Rs. 9,189 crore, and the net revenue was up 3% YoY to Rs. 221 crore.
Ebix Inc., (NASDAQ: EBIX), with over 50 offices across 6 continents, is an international supplier of on-demand software and ecommerce services to the insurance, financial, healthcare and e-learning industries. Ebix's main focus is to develop and deploy a wide variety of insurance and reinsurance exchanges on an on-demand basis, as also, providing Software-as-a-Service ("SaaS") enterprise solutions. With a 'Phygital' strategy combining 320,000 physical distribution outlets and an Omni-channel online digital platform, the Company's.
The acquisition of Weizmann Forex not only provides economies of scale but also broadens our target audience by tapping into the existing market. Today, the EBIXCASH financial exchange portfolio leads in domestic & international money remittance, foreign exchange (forex), travel, pre-paid & gift cards, utility payments, lending, wealth management and more. EBIXCASH's airport foreign exchange business operates from 90 counters across 30 international airports and from over 145+ branches, conducting a total of $4.8 billion in gross transaction value per year and its inward remittance business of approx. $5 billion gross annual remittance confirm its undisputed leadership position in India.
EBIXCASH, through its travel portfolio of Via and Mercury, is also one of Southeast Asia's leading travel exchanges with over 2,200 employees, 212,450+ agent network 25 branches and over 9,800 corporate clients; processing an estimated $2.5 billion in gross merchandise value per year. EBIXCASH's technology services division encompasses leadership in lending technology, asset & wealth management technology, travel technology besides having grown its international expanse to Europe, Middle East, Africa and ASEAN countries.
With this current acquisition, the company's vision is to scale up, explore new opportunities and new markets. The company believes in building strong partnership networks, the strengths of which enable delivery of seamless product experiences, pioneering of innovative products and services, all this and more, ahead of the competition. The company endeavors to build the immemorial edifice of the Ebix group by leaps and bounds, to newer heights, breaking its own records and setting new benchmarks. To the members of Weizmann family, we value your beliefs and the expertise that you bring along. We look forward to leveraging the strengths of the individual entities and ensure another year of great work by offering not just a diverse bouquet but also an enhanced portfolio of travel, foreign exchange and financial solutions to our clients. The company is poised to sustain its leadership along with profitability and positive influence for all stakeholders.
I take this opportunity to appreciate and acknowledge the members of the Board and the Management for their invaluable insights, and the dedicated employees in their contribution towards creating industry benchmarks and building the brand to where it stands today. I would like to thank all the stakeholders for their continued support in achieving this feat for the company, which I am confident of, is only going to gain pace in the years to come.
With best wishes,
Guruprasad T. Chandrashekaran
Whole-Time Director